We are pleased to announce our keynote speakersfor MNS2021, June 2021 in Dubrovnik, Croatia!
Tracy Bale, Baltimore, MD, USA - IBRO Presidential Lecture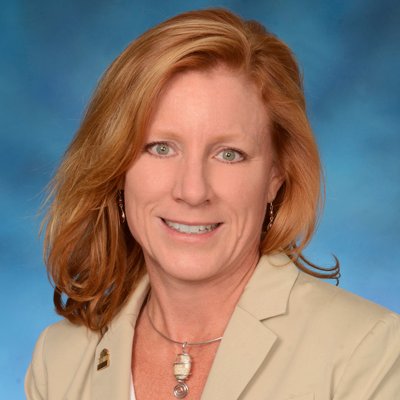 Tracy L. Bale
is a Professor of Pharmacology and Director of the Center for Epigenetic Research in Child Health and Brain Development in the School of Medicine at the University of Maryland, Baltimore. She completed her Ph.D. at the University of Washington in the Department of Pharmacology, and her postdoctoral work at the Salk Institute with Dr. Wylie Vale. Dr. Bale was Professor of Neuroscience at the University of Pennsylvania for 15 years prior to her move to UMB. Her research focuses on understanding the role of stress dysregulation in neurodevelopmental and neuropsychiatric diseases, and the sex differences that underlie disease vulnerability using mice as the model organism. She is interested in developing models of parental stress and the germ cell involvement in transgenerational epigenetic programming of neurodevelopment. She serves on many internal and external advisory committees, panels, and boards and served as Chair of the NNRS CSR study section and was a Reviewing Editor at the Journal of Neuroscience for the last 6 years. She has been the recipient of several awards for her research in this area including the career development award for early career achievement and promise by the Society for Neuroscience, the Richard E. Weitzman Memorial award as exceptionally promising young investigator award by the Endocrine Society, the Medtronic Award from the Society for Women's Health Research for outstanding research that has led to the improvement of women's health, and recently the Daniel H. Efron award from the American College of Neuropsychopharmacology. She was recently elected President of the International Brain Research Organization (IBRO).
Fiorenzo Conti, President of the Italian society of Physiology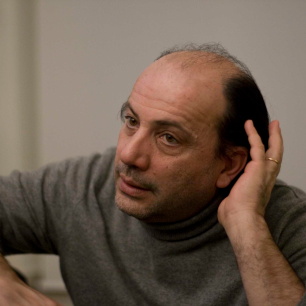 Fiorenzo Conti
(MD) completed his Medical studies (MD) at the University of Ancona, where he began his research career at the Institute of Physiology. His training in Physiology was followed by studies in Neurobiology at the University of North Carolina at Chapel Hill (1985-1986; 1988; 1998), and a visitorship at UCLA (1992). Today he holds the position of Professor of Physiology at the Department of Neurosciences of the Università Politecnica delle Marche. Dr. Conti's major research interests has been the organization of glutamatergic and GABAergic synapses in health and diseases. Today, he is mostly interested in the study of glutamate and GABA transporters in the cerebral cortex. He is also interested in the study of the history of physiology and neurosciences. A previous President of the Italian Society for Neuroscience (SINS), he is now President Elect of the Italian Physiological Society (SIF).
Ivana Delalle, Brown University, Providence, RI, USA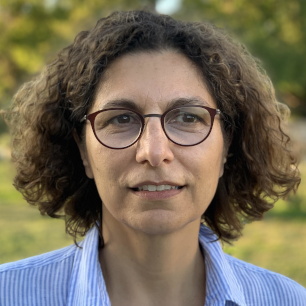 Ivana Delalle
is a Professor of Pathology and Laboratory Medicine at the Warren Alpert School of Medicine at Brown University and the Director of Neuropathology Service at Lifespan Academic Medical Center. Dr. Delalle attended the Zagreb University School of Medicine in Croatia, where she received her MD, followed by her PhD in the Developmental Neuroanatomy Laboratory headed by Professor Ivica Kostovic. Dr. Delalle subsequently joined Developmental Neurobiology Laboratory headed by Professor Verne Caviness at Harvard Medical School where she elucidated the expression of cell cycle regulators in relation to the cortical development, completing her Research Fellowship in Neurology. Dr. Delalle pursued further postgraduate training as a resident at Massachusetts General Hospital and became board certified by the American Board of Pathology in Anatomic Pathology and Neuropathology in 2001. Before joining Lifespan Academic Medical Center and Brown University in 2019, Dr. Delalle worked in the teaching hospitals of Harvard Medical School and Boston University School of Medicine as a neuropathologist and mentor committed to the education of medical and graduate students, residents, and neuropathology fellows. Dr. Delalle's research program bridges basic and clinical science, by aiming to advance the understanding of pathophysiology of psychiatric and neurodegenerative diseases with the focus on Alzheimer's Disease (AD). The elucidation of the pathophysiologic mechanisms of AD has lately been driven by genome-wide association studies (GWAS) to identify specific genes or genomic regions that are associated with disease risk. However, the information on the expression pattern of these genes' protein products in healthy brain and in neurological diseases is almost universally lacking. The studies led by Dr. Delalle closed that gap of knowledge for two genes including BIN1 which harbors the second most common AD risk variant after APOE4. Together with her international team of co-investigators, Dr. Delalle currently focuses on harnessing the potential of biospecimens collected in large epidemiologic studies in USA and Germany to study microRNA expression in human plasma and brain tissue samples in combination with functional studies in experimental models. Her objective is to determine how microRNAome signatures in mild cognitive impairment and AD reflect AD-associated pathology and serve as a biomarker for developing AD.
Jean-Antoine Girault, Paris, FR - FENS Presidential Lecture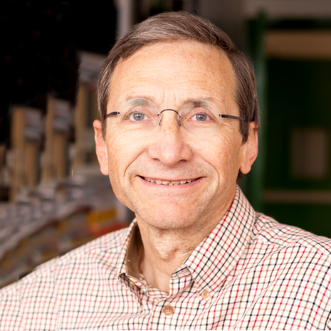 Jean-Antoine Girault
, MD, PhD, holds an Inserm research director position. He is currently head of the Institut du Fer à Moulin, an Inserm-UPMC center of research, with about ten teams working on the development and plasticity of the nervous system. His research is mainly on the signalling mechanisms involved in the plasticity of the nervous system, in normal and pathological conditions. The fields of application concern drug addiction and Parkinson disease, as well as axoglial interactions in myelinated fibers. The approaches used include molecular and cellular biology, functional neuroanatomy, and behavioural studies, etc. Member of various professional committees and the French and American societies for Neurosciences, Jean-Antoine Girault has actively participated in the creation of the Neuropôle de recherche francilien (NeRF). Very involved in teaching and training of young researchers and doctors, he has been the director of the Paris School of Neuroscience (ENP) between 2007 and 2009.
He is the President- Elect of the European Society for Neuroscience (FENS).
Ira Milosevic, Göttingen, DE - Croatian Society for Neuroscience invited Speaker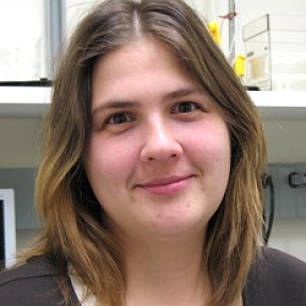 Ira Milosevic
graduated from the University of Zagreb (Zagreb, Croatia) in 2001, and did her PhD with Erwin Neher and Reinhard Jahn at Max the Planck Institute (Göttingen, Germany) on the cell biology of chromaffin cells1 . Subsequently, she worked on the role of endophilins in endocytosis2 and also contributed to ER-plasma membrane t ethering principles3 as a postdoc with Pietro DeCamilli at Yale University (New Haven CT, USA). In 2013, Ira was awarded the Emmy Noether Young Investigator Award from the German Research Council to establish an independent group at the ENI in Göttingen that focuses on the molecular underpinnings of synaptic function. Her group works on fundamental aspects of synaptic vesicle recycling related to neurological and neurodegenerative diseases using genomic, imaging and cell biological approaches. She is the invited as Speaker Croatian Society for Neuroscience invited Speaker.
George Paxinos, UNSW, Sidney, AU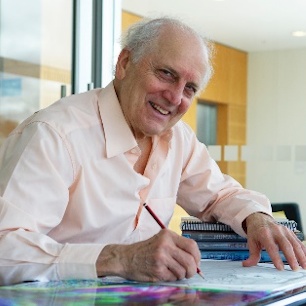 Scientia Professor
George Paxinos
studied psychology at The University of California at Berkeley, McGill University and Yale University before taking up a lectureship at The University of New South Wales, in Sydney. He is now an NHMRC Senior Principal Research Fellow at Neuroscience Research Australia and Scientia Professor at The University of New South Wales.
He identified 91 hitherto unknown regions in the brain of rats and humans and has published 57 books on the brain and spinal cord of humans and experimental animals and a novel that deals with environmental degradation. Most scientists working on the relationship between brain and emotion, motivation and thought, including neurologic or psychiatric diseases, or animal models of these diseases, use Paxinos' atlases and concepts of brain organization. His first book, The Rat Brain in Stereotaxic Coordinates, is the most cited work in neuroscience. His Atlas of the Human Brain received the American Association of Publishers Award for Excellence in Publishing in Medical Science and the British Medical Association Illustrated Book Award. He received the Alexander von Humboldt Award and holds three honorary doctorates. In 2019 he was made a distinguished fellow of the Royal Society of New South Wales.
He served as president of the Australian Neuroscience Society and of the IBRO World Congress of Neuroscience.
Laszlo Zaborszky, Newark, NJ, USA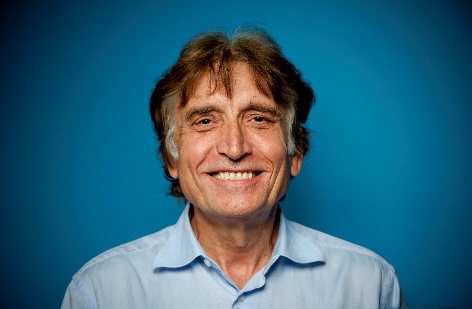 Distinguished Professor at Rutgers University (NJ, USA), founding Editor-in–Chief, Brain Structure and Function. Author of over 115 scientific papers, book chapters and a monograph. His research, supported by the NIH since 1986, has profound implications in the field of neural basis of attention, cognition as well as for such diseases as Alzheimer's. Editor: Neuroanatomical Tract–Tracing Methods 2-3 (1989 Plenum; 2006 Springer). President, New York Hungarian Scientific Society (2012-2016), President, Association of American Hungarian Academicians (2018-2020), Foreign Member, Hungarian Academy of Sciences (2007-). Board of Trustees Award for Research Excellence (President, Rutgers University, 2016), Knight Cross, Order of Merit (President of Hungary, 2013).