Postdoctoral Researcher Bioinformatics/Neuroscience University of California, San Diego (UC San Diego)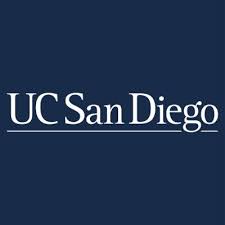 Expires on January 02, 2021
Postdoctoral Researcher Bioinformatics/Neuroscience
La Jolla, United States
We are looking for a postdoctoral researcher to join the labs of Drs. Christopher Benner and Francesca Telese in the Department of Medicine at the UC San Diego School of Medicine.
The candidate will work in an interdisciplinary environment at the intersection of bioinformatics and neurobiology, using cutting edge genomics profiling and analysis techniques to understand subsistence abuse disorders and addiction.
Dr. Benner's research program is largely focused on decoding the regulatory functions of the genome by developing and applying NGS methods and computational analysis across different biological systems. A major goal of the lab is to study the role of enhancer elements in transcriptional regulation and to investigate disease-associated genetic variation on enhancer function to better understand the impact that non-coding DNA has on regulatory networks.
Dr. Telese's research program is primarily focused on using molecular and next-generation sequencing (NGS) methods to study tissue- and cell type-specific gene regulatory mechanisms that contribute to susceptibility and development of substance use disorders, using animal models. A major goal of the lab is to generate novel hypotheses that can be tested using functional genetic tools to elucidate unknown disease mechanisms and to identify novel therapeutic targets.
Successful candidates will be expected to lead a project investigating the molecular and genetic underpinnings of addiction. Using single cell technologies and other advanced NGS techniques, the candidate will be responsible for both data acquisition and analysis, with the goal of elucidating transcriptional networks in the brain and verifying their findings. The candidate will have direct access to an Illumina NextSeq sequencer and extensive computational resources. The candidate will receive training in both laboratories, which will include working on novel NGS techniques and the development of new bioinformatics software and tools to characterize changes in transcription, chromatin states and genome structure during different stages of addiction development. This project is funded by an NIH U01 grant.
Candidates should have a strong background in genomics, and serious scientists that specialize in either experimental and/or computational work will be considered for the position.
UCSD is part of a vibrant scientific community in Southern California and is committed to build a culturally diverse and inclusive environment. Applications from female and minority candidates are strongly encouraged.
Please send a cover letter describing research interest and fit for this position, a recent CV, and contact information of at least two references to Drs. Telese Francesca ftelese@ucsd.edu and Chris Benner cbenner@ucsd.edu