MARRAKECH 2019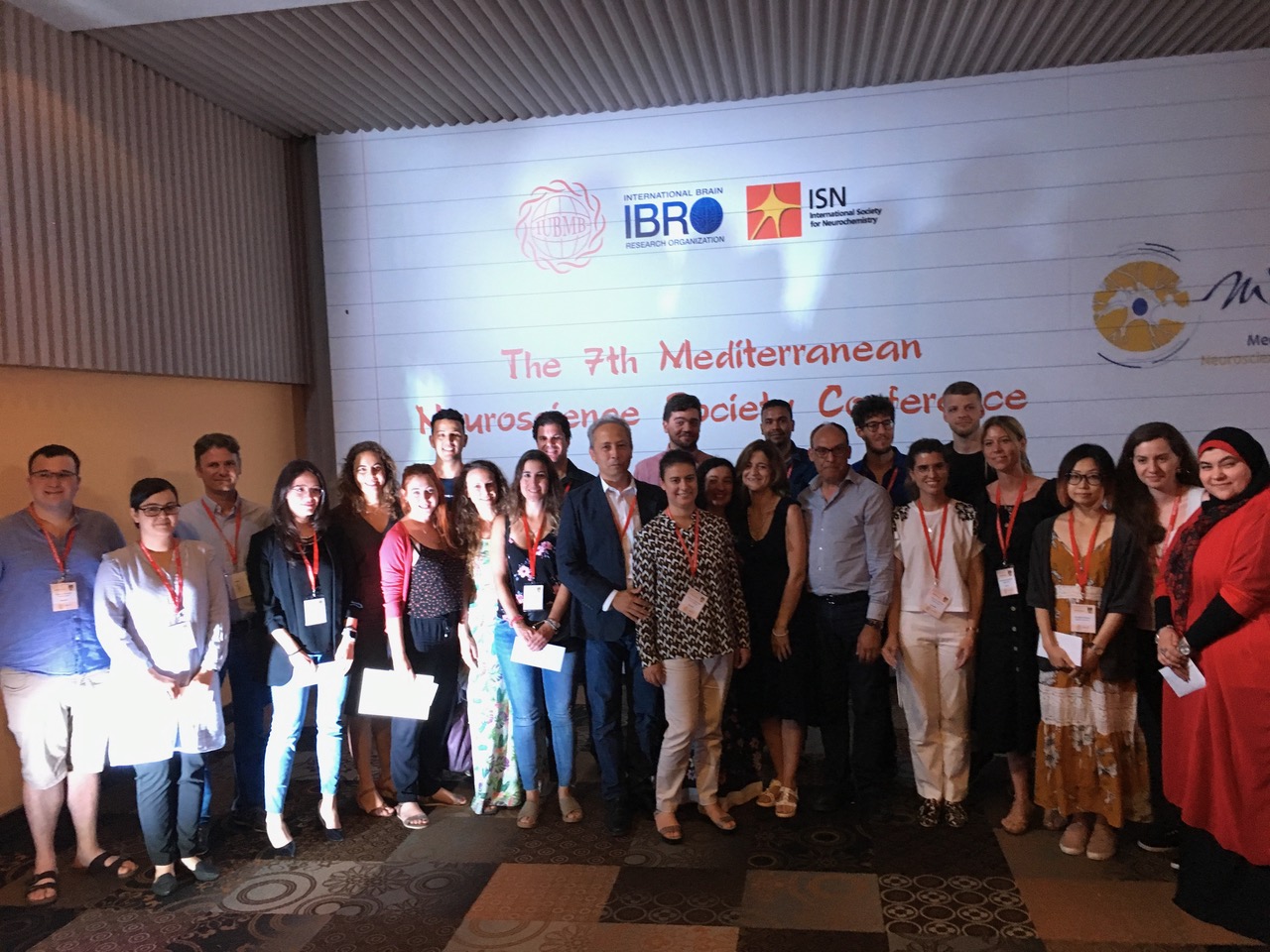 7th Conference of the Mediterranean Neuroscience Society (MNS)
Marrakech, Morocco, 23-27 June 2019
President: Youssef Anouar, France
Website:
https://neurosciencemedite.wixsite.com/mns-2019
Programme:
link
The 7
th
Edition of the Meeting of the Mediterranean Neuroscience Society (MNS) took place in Marrakech, Morocco on June 23-27, 2019, with Prof. Youssef Anouar as the main organizer. The 2019 MNS Meeting gathered 467 participants (215 women and 252 men) from 42 different countries, including Canada, USA, Australia, but also Uganda, Saudi Arabia and Tunisia, and offered a rich scientific program with 7 Plenary Lecturers, 71 symposia, 36 Oral Communications, 2 Poster Sessions and 1 workshop, including 390 speakers in total (plenaries, symposia, oral communications): 129 women and 261 men. Social events included a welcome cocktail (June 23, evening), a Gala Dinner (June 26, evening) with local music and shows, and excursions to different regions in South of Morocco (Marrakech, Essaouira, Ouzoud falls, Ourika Valley and Ouarzazate) to have a taste of the Moroccan culture and society.
In this meeting, we had an exciting program and the pleasure of welcoming an exceptional lineup of Lecturers from Spain (Agnès Gruart), Italy (Giorgio Racagni), Switzerland (Carmen Sandi), France (Vincent Prévot) and USA (Yasmin Hurd). In addition, a special plenary lecture on the
"Neurobiology of adaptations to desert biotope, lessons from camel and goat studies"
was given by a local scientist, Pr Khalid El Allali to highlight neuroscience research in the South Mediterranean area. The topics of the Lectures witnessed the interdisciplinary nature of the meeting by encompassing several different topics, including learning and memory, neuroadaptation, neurometabolomics, addiction, antipsychotic drugs and neurodegenerative disease. Plenary Lecturers were partially sponsored by prestigious Scientific Societies such as the European Brain Behaviour Society (EBBS), the French Societies of Neuroendocrinology and Cell Biology, the Spanish Society of Neuroscience (SENC) as well as by the Frontiers open-access Journals, the University of Rouen Normandy, the Normandy Region and the European Community.
In line with the scientific interests of symposia organizers and invited speakers, many symposia were focused on the pharmacological modulation of emotional states and behaviour as well as on the neurobiology of neuropsychiatric disorders. Drug and food addiction, pain, mood disorders (mostly anxiety and depression), motor impairment, animal models of neurological and psychiatric diseases, social and play behavior, memory, learning and cognition are only few examples. Indeed, speakers illustrated new advances on the nervous system functioning from molecular and cellular to behavioral level, including pathogenesis of neurodegenerative disorders, and discussed the development of and novel therapeutic approaches to mental diseases, signaling mechanisms of lipid molecules like endocannabinoids, structural features and physiological roles of ion channels, epigenetic mechanisms in pathological addictions, molecular regulation of neurotransmitter and G-protein coupled receptors, microbiota and brain axis and much more. Particular attention has been given to gender differences in mental health and disease, to translational potentials of latest findings in basic research, to personal genomics in psychiatric disorders, and to the circadian clock as an interface between the physiological processes and the environment. State-of-the art technology has been illustrated in dedicated symposia, along with newest discoveries on the role of brain neurotransmitters in regulating reward, memory, learning, cognition, sleep, motor functions, pain, eating behavior, stress and emotions.
Besides the symposia, four separate sessions of Oral Communications have been dedicated to the latest innovative findings and to youngest researchers (PhD and post-doc students) that have been selected based on the quality of the abstracts of their work (Free Oral Communications). During the Poster Sessions, Poster Presenters (mostly PhD and post doc Students) had the opportunity to present their own work and to discuss data with senior neuroscientists coming from different disciplines and Mediterranean countries. A workshop has been organized on
"How to get a paper published, read and cited"
where Editors, publishers and reviewers provided ample advice to publish scientific research work. The meetings have proved to be highly beneficial, not only for the scientific exchanges, but also in terms of training opportunities for students and young researchers.
Thanks to financial support from the International Society of Neurochemistry (ISN), the Pan European Regional Committee for the International Brain Research Organization (IBRO-PERC) and the International Union of Biochemistry and Molecular Biology among other sponsors, we have been able to provide 24 Travel Grants to PhD students and Post-docs presenting posters or giving a talk at the 2019 MNS Meeting.
10 article collections in Frontiers in Neuroscience Series were based on different MNS2019 symposia
https://blog.frontiersin.org/2019/06/20/10-article-collections-are-unpacking-the-brain-and-nervous-system/?fbclid=IwAR2bYpFnOylZGVnHralodcciskQmSwZKQK8YdhV8JAIkPX-RdVIldDvEi_s
MNS2019 Frontiers HOT TOPICS
Dendritic Spines: from Biophysics to Neuropathology, led by Menahem Segal, Martine Ammassari-Teule, Carlo Sala.
Brain-Liver Axis and Glutamate Homeostasis, led by Arturo Ortega, Mustapha Najimi.
New GPCR Targets and Modulators to Treat CNS Disorders, led by Giuseppe Di Giovanni, Abdeslam Chagraoui, Philippe De Deurwaerdere, Evgeni Ponimaskin.
The Role of Cellular Senescence in Health and Disease, led by Isabel Varela-Nieto, Ignacio Palmero, Vassilis G Gorgoulis.
The Role of Autophagy and the Unfolded Protein Response (Upr) in Proper and Improper Brain Function, in General, and in the Mechanism of Mood Stabilization, in Particular, led by Galila Agam and Miriam L. Greenberg.
The Therapeutic Potential of Transcranial Magnetic Stimulation in Addiction, led by Marco Diana and Liana Fattore.
Novel Psychoactive Drugs – The Saga Continues... led by Aviv Weinstein and Liana Fattore.
Neurobiology of Exercise: Regulating Factors, Individual Differences and Therapeutic Approaches, led by Mercè Correa and John D Salamone.
Developing Brain in Danger: Critical Periods of Vulnerability from In-utero to Adolescence, led by Carla Cannizzaro, Miriam Melis, Sophie Laye.
Progress in Risk Factors and Development of Parkinson's Disease, led by Annalisa Pinna, Nicola Simola, Micaela Morelli, Simone Engelender.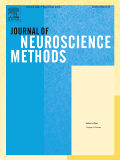 MNS2019 Mediterranean Neuroscience Methods
Animal models of pain: diversity and benefits, by Marc Landry.
Conditioning Automatic Inhibition Task: Introducing a Novel Task to Associate Automatic Inhibition with Specific Cues, by Shachar Hochman.
Regeneration of the neurogliavascular unit visualized in vivo by transcranial live-cell imaging, by Freddy Jeanneteau.
Protocols for instrumental memory reconsolidation in rodents: a methodological review, by Alessandro Piva.
Phosphoproteomic and bioinformatic methods for analyzing signaling in vertebrate axon growth and regeneration, by Michihiro Igarashi.
A new methodological approach for in vitro determination of the role of DNA methylation on Transcription Factor binding using AlphaScreen® analysis: focus on CREB1 binding at hBDNF promoter IV, by Mariangela Pucci.
Three-dimensional mapping of tyrosine hydroxylase in the transparent brain and adrenal of prenatal and pre-weaning mice: Comprehensive methodological flowchart and quantitative aspects of 3D mapping, by Youssef Anouar.
A non-invasive hidden goal test for spatial orientation deficit detection in subjects with suspected mild cognitive impairment, by Goran Simic.
ORGANISING COMMITTEE
President: Youssef Anouar (France)
SCIENTIFIC COMMITTEE
Hedayat Abdel Ghaffar (Egypt)
Nora Abrous (France)
Thomas Boraud (France)
Driss Boussaoud (France)
Fatiha Chigr (Morocco)
Gustavo Deco (Spain)
Marc Landry (France)
Olivier Manzoni (France)
Marie Moftah (Egypt)
Mohamed Najimi (Morocco)
Paul Pévet (France)
LOCAL ORGANISING COMMITTEE
Youssef Anouar (France)
Mohamed Bennis (Morocco)
Loubna Boukhzar (France)
Nicolas Chartel (France)
Hicham Chatoui (Morocco)
Fatiha Chigr (Morocco)
Giuseppe Di Giovanni (Malta)
Khalid El Allali (Morocco)
Mohammed Errami (Morocco)
Liana Fattore (Italy)
Taoufiq Fechtali (Morocco)
Halima Gamrani (Morocco)
Isabelle Lihrmann (France)
Rabia Magoul (Morocco)
Mohamed Merzouki (Morocco)
Maïté Montero-Hadjaje (France)
Mohamed Najimi (Morocco)
Marie Picot (France)
Souad Bamhamed (Morocco)
TRAVEL GRANT AWARDEES
Ainani Hassan, Hassan II Institute of Agronomy and Veterinary Medicine, Rabat, Morocco
Akki Rachid, Department of Biology, Faculty of Sciences, University Abdelmalek Essaa di, Tetouan, Morocco
Alkhoury Abboud Cynthia, Université du Saint Esprit Kaslik, Joun ieh, Lebanon
Anfal Ahmad AbuHilal, Palestinian Neuroscience Initiative, Al-Quds University, Jerusalem, Palestine
Anzilotti Serenella, IRCCS SDN, Napoli, Italy
AranzaWille-Bille, INIMEC-CONICET-UNC, Cordoba, Argentina
Ayad Youmna Nasser, Biochemistry Department, Faculty of Science, Alexandria University, Alexandria, Egypt
Castelli Valentina, Dipartimento di Biomedicina Sperimentale e Neuroscienze Cliniche, Palermo, Italy
Choukairi Zineb, Scho ol of Science and Technology, Mohammedia, Morocco
Deidda Gabriele, Department of Physiology & Biochemistry, Malta University, Malta
del Mar Reus Garcia Maria, División de Neurociencias, Universidad Pablo de Olavide, Sevilla, Spain
El Assli Hicham, Laboratory of biological engineering, University Sultan Moulay Slimane, Faculty of Science and Technology, Béni Mellal, Morocco
Fois Giulia Raffaela, University of Bordeaux, Neurodegenerative Diseases Institute (IMN), Bordea ux, France
Frouni Imane, Montreal Neurological Institute, Montreal, Canada
Hammer Niklas, Goethe University, Institute of Neurophysiology, Frankfurt, Germany
Hsaini Asmae, Health and Environment Laboratory, Faculty of Sciences. Ibn Tofail University, Kenitra, Morocco
Karmon Gidon, Tel Aviv University, Herzeliya, Israel
Kokras Nikolaos, Department of Pharmacology, Medical School, National and Kapodistrian University of Athens, Greece
Otomo Kanako, Goethe University Frankfurt, Institute of Neurophysiology, Frankfurt, Germany
Padovani Laura, University of Verona, Diagnostics and Public Health, Verona, Italy
Patricio Patricia, ICVS - Life and Health Sciences Research Institute, Braga, Portugal
Salgado- Ferrer Marlène, University of Strasbourg, Faculté des Sciences de la Vie, Strasbourg, France
Salman Ayman Ahmad, Palestinian Neuroscience Initiative, Al-Quds University, Nablus, Palestine
Stark Tibor, Max Planck Institute of Psychiatry, Stress Neurobiology and Neurogenetics, Münich, Germany