CARMA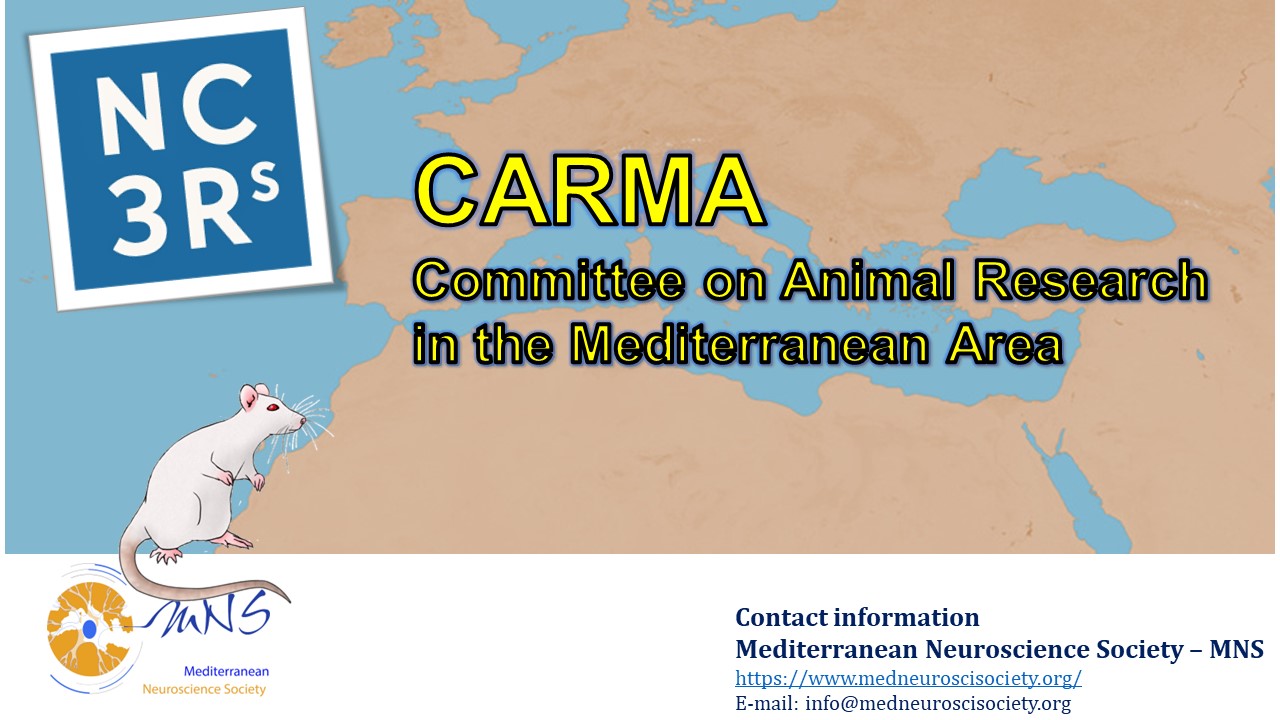 C
ommittee on
A
nimals in
R
esearch in the
M
editerranean
A
rea (CARMA)
Members of CARMA are 6 (six) members of the Board of Directors of MNS with the President as the Chairmen.
CARMA advises MNS on the responsible use of animals in neuroscience research, supports the development of relevant resources on animals in research and promotes public education in matters related to the use of animals in neuroscience in the Mediterranean area.
"Animals are commonly used for scientific purposes in North Africa and the Middle East. However, this field is often inadequately regulated, with many countries lacking national legislation, policies, or guidelines for the care and use of animals used for research, testing, or education. This results in an essentially uncontrolled system where scientific quality and animal wellbeing cannot robustly be guaranteed, which may hinder acceptance (i.e., publication) of results by the scientific community and limit public confidence. An overarching system is needed to oversee the efficient promotion of scientific and ethical standards and the dissemination of information on laboratory animal science in North Africa and the Middle East, while each country should remain able to maintain a system of oversight that reflects its own cultures, traditions, religions, laws, and regulations."
The mission of CARMA falls within the following areas:
Organizing the first Survey in the Med. Area
Monitoring and advice
Education and outreach
Training and support