MNS COUNCIL AND BYLAWS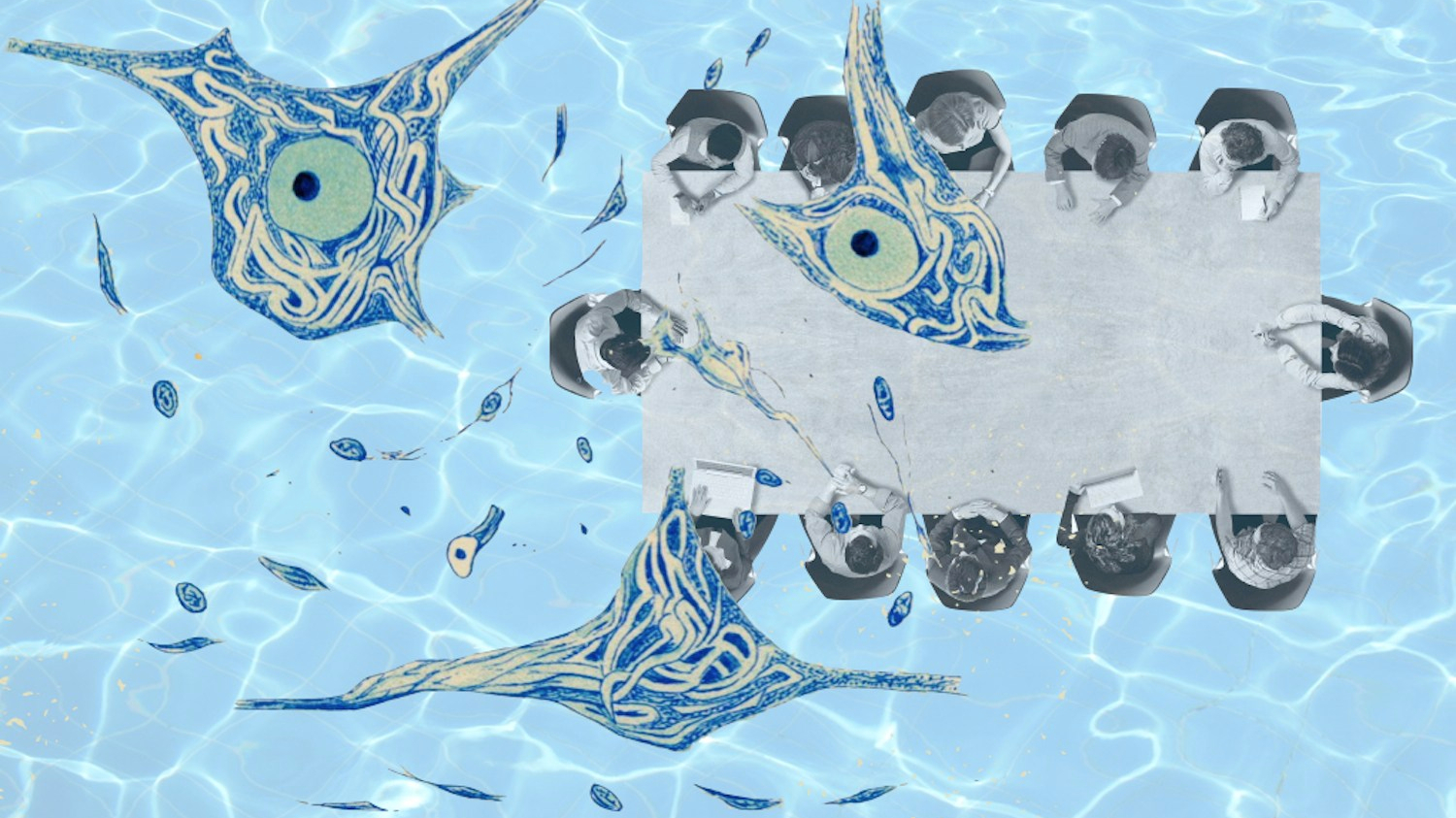 The MNS is coordinated by a board of
15 council members
among which an
executive committee
is selected, including a president, a general secretary, a treasurer (and their vice-persons). According to the MNS bylaws, new councilors are elected by the general assembly held during the last Mediterranean Neuroscience Conference and remain in charge for maximum two consecutive terms of 2 years each (with a council thus fully renovated every two MNS conferences). _
MNS Bylaws
MNS Rulebook
Previous MNS Councils and Executive Committees
The current MNS Council and executive committee (2019-2023) are composed by:
PRESIDENT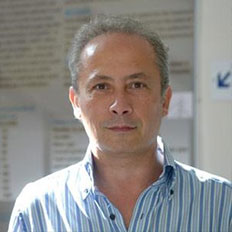 Giuseppe Di Giovanni
is Professor of Neuroscience at the University of Malta, MT/Cardiff University, UK. Giuseppe holds a PhD in Neuroscience from the University of Chieti, Italy and was a postdoctoral fellow at Yale University, USA. He is currently a Full Professor of Neurosicence at the Medical School of the University of Malta and an Honorary Professor at the Neuroscience Division of the School Biosciences at Cardiff University, UK.His main research interests are in experimental neurology and biological psychiatry. Specifically, he is interested in the pathophysiological role of cannabinoids and their interaction with serotonin, dopamine, GABA in brain disorders, such as epilepsy, depression, drugs of abuse and Parkinson's disease. He is the Treasurer of the
Malta Neuroscience Network
and the President of the
Mediterranean Neuroscience Society
. He is also the Editor-in-Chief of the Journal of
Journal of Neuroscience Methods
by Elsevier and he sits on the editorial board of several prestigious international journals. In addition, he is an expert with the intergovernmental framework known as European Cooperation in Science and Technology.
PAST PRESIDENT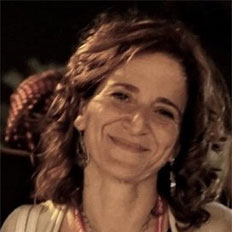 Liana Fattore
is a Senior Researcher at the Institute of Neuroscience (IN) in Cagliari, National Research Council-Italy (CNR). She holds a PhD in Neuroscience from the University of Cagliari and was Visiting Research Fellow at the Department of Experimental Psychology at the University of Cambridge, UK (2000-2001). Her research activity focused since the beginning on addictive disorders, and primarily on cannabinoids and their interactions with the opioid system More recently, she is studying sex-dependent differences in addiction, the neurobiology of novel psychoactive substances (NPS), the effect of early life experience of social enrichment/deprivation in adulthood, and the short- and long-term effects of the use of hormonal contraceptives in adolescence on brain, behavior and emotional states. She was awarded several Travel Grants (SIF 2000; ICRS 2006; BPS 2007) and awards (ECNP Poster award in 2004; ISN-ESN Young Investigator Award in 2005; 2018 Best Review Article, Drug Metabolism Review). President of the MNS from 2015 to 2019, she is Editor of the British Journal of Pharmacology (BJP), Specialty Chief Editor of Motivation and Reward Section, Frontiers in Behavioral Neuroscience, and Associate Editor for Frontiers in Psychiatry (Section: Addictive Disorders), serves as expert reviewer for 17 scientific International Journals and is (co)author of more than 90 peer-reviewed articles, 9 book chapters and a monograph. She is also external member of the OPBA-ISS (Italy), member of the Evaluation Committee Panel Neuroscience-Psychiatry of the National Research Agency (ANR, France), member of the Evaluation Committee Panel, Research Executive Agency of the European Commission (Horizon 2020) and Research Project Reviewer for "La Caixa" Banking Foundation, (Spain/Portugal), the National Council of Science and Technology (Mexico) and the National Science Center (NCN, Poland).
VICE-PRESIDENT
Dr. Christina Dalla
is Associate Professor at the Dep. of Pharmacology, Medical School, National and Kapodistrian University of Athens, past-President of the Hellenic Society for Neurosciences and Vice President of the Mediterranean Neuroscience Society. Her work focuses on sex differences in neuropsychiatric disorders and treatment, such as depression and antidepressants. Dr. Dalla received her first diploma from the Pharmacy School of the National and Kapodistrian University of Athens in 2000 and continued her studies in Neuropsychopharmacology, Behavioral Neuroendocrinology and Neurosciences in Athens, at the University of Liege in Belgium and at the Rutgers University of New Jersey, U.S.A. with two European Union Marie Curie Fellowships. Dr. Dalla serves in Editorial boards, such as in "Hormones and Behavior", acts as a Guest Editor in two Special Issues on Stress (Hormones) and Sex Differences (European J. of Neuroscience), has many research papers, invited chapters in international and Greek books, over 3200 citations (h index: 28) and more than 100 abstracts and talks at international and national conferences. She has received numerous awards and distinctions, such as the "L'Oreal-Unesco" for Greek Women in Science and the ECNP fellowship award in 2015. Dr. Dalla also serves as Treasurer of the Institute of Stress Biology and Medicine and as an active member of the European College of Neuropsychopharmacology (ECNP) Preclinical Data Network Forum. She is interested in promoting quality and standardization in research and she is currently participating in a NIH funded grant for addressing sex as a biological variable in preclinical research. Finally, she is actively participating in public activities for brain awareness, such as public talks and workshops on neuroscience and pharmacology, has served as a mentor for young scientists, has given radio and magazine interview's, as well as published books, such as "Addiction" for the lay-public. Dr. Dalla is currently participating in an Erasmus+ grant "Sharing Good Practices for Brain Education in Europe".
http://psychopharmacology.med.uoa.gr
https://onlinelibrary.wiley.com/doi/full/10.1002/jnr.24602
GENERAL SECRETARY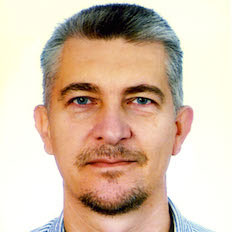 Goran Simic
is a tenured Professor of Neuroscience and Anatomy, and the Head of Neuroscience Department at the Croatian Institute for Brain Research of the University of Zagreb Medical School. In the department, prof. Šimić also leads the Laboratory for Developmental Neuropathology. He graduated from the University of Zagreb Medical School in 1992, where he, after three research fellowships from Karolinska Institute in Stockholm, also received PhD in 1998. His laboratory has extensive expertise in the neuropathology of developmental and neurodegenerative disorders and has established an international cooperation on biomarkers for brain diseases, especially Alzheimer's disease. Prof. Simic was the Editor-in-Chief and Managing Editor of Translational Neuroscience journal from 2010-2016. For his work on etiopathogenesis of spinal muscular atrophy he received The Kurt Jellinger Prize from Acta Neuropathologica and Springer-Verlag in 2008.
TREASURER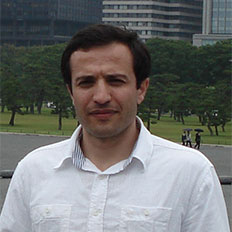 Dr. Ali Jahanshahi
is an associate professor in the Department of Neurosurgery at MUMC+. He leads the fundamental neuromodulation research group and is experienced in several rodent models of neurological disorders. Dr. Jahanshahi received his PhD from UM in 2012, conducting research on monoaminergic neurotransmitters alterations in neurodegenerative disorders and neuromodulation. As a postdoctoral researcher at the UM, he was awarded a VENI grant in 2015. In 2016, he joined the Department of Neurosurgery at MUMC+. Currently he is an Associate Professor and leading his own research group consisting of 7 PhD students and 1 postdoc in the field of neuromodulation. He has been primary/co-applicant in a number of successful grant applications including Cure Huntington's Disease initiative (CHDI, USA), Prosensa BV, NWO, European Society for Stereotactic and Functional Neurosurgery (ESSFN), Stichting de Weijerhorst and Hersenstichting. He has published more than 70 papers in peer-reviewed scientific journals in the field of neuromodulation and neurological and psychiatric disorders.
COUNCILORS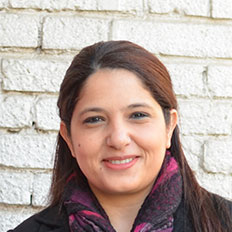 Amira Zaky
is Professor of Biochemistry at Faculty of Science in Alexandria University-Egypt. Her research line focuses mainly in investigating novel signalling pathways that contribute to the initiation events and eventually lead to neurological disorders progression. She is specifically interested in studying the role of oxidative stress and its associated modulation in the activity of the redox sensor protein Apurinic/Apyrimidinic Endonuclease 1/Redox Factor-1 (APE1/Ref-1) as a Pleiotropic pro-survival protein. Dr. Zaky is an African regional committee member of the governing council of the international brain research organization (IBRO) since 2016 and a member of the Mediterranean neuroscience society (MNS) since 2017.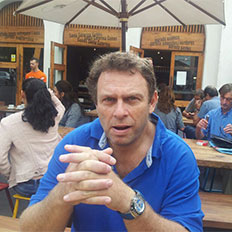 Aviv M. Weinstein
, Ph.D is an Associate Professor of Psychology in the School of Behavioral Science in Ariel University in Israel. I did my Ph.D in Psychology in the Psychology Dept. and the Psychopharmacology Unit School of Medical Sciences with David Nutt at the University of Bristol in the UK. He was a visiting research fellow at the Brain Imaging Center, Intramural Research Program (IRP) National Institute on Drug Abuse (NIDA) in Johns Hopkins Bayview Hospital in Baltimore, MD USA where he was trained with Dr. Edythe London in PET brain imaging in drug addiction. Upon his return to Israel he established a laboratory for brain imaging in drug addiction in the Depts. of Nuclear Medicine at Sourasky Medical Center in Tel Aviv and in Hadassah Hospital in Jerusalem. He is a regular member of CPDD, WFSBP, MNS and ISSBA. He has published more than a 80 manuscripts and book chapters on drug and behavioral addiction.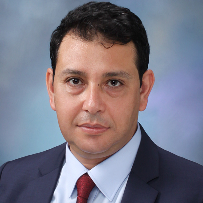 Khalid EL ALLALI
is an Associate Professor at the Hassan II Institute of Agronomy and Veterinary Medicine (IAV Hassan II), Rabat, Morocco. He graduated from the same institution, in 1999 with a Doctorate in Veterinary Medicine. He started working as an Assistant professor in Comparative Anatomy Unit of IAV Hassan II, teaching veterinary anatomy of domestic mammals and conducting first research in the field of camel anatomy. He then earned in 2005 a Diploma of Specialized High Studies: DESS on Immunology and genetic (MS equivalent) from Mohamed V University of Rabat. In 2009, he graduated a Doctorate of University in Neuroscience from Strasbourg University and a National Doctorate from AbdelmalkEssaâdy University of Tétouan: PhD prepared as cotutelle program. In 2010, he formed a new research group with new research area labeled by the CNRST as IAV-URAC-49. The area of research on which this new team works is the Biological rhythms and adaptation strategies of camel and goats to the desert harsh environment with a special focus on circadian rhythms and on reproduction as a seasonal rhythm. In 2013, Khalid El Allali presented a public defense and earned an HDR diploma (Habilitation to Conduct Research) and since worked as an Associate Professor and head of Comparative Unit-URAC49 at the some institution. He was a member of the administrative council of the Franco-Moroccan network in Neurosciences: 'GDRI France Morocco' 2010-2015 and from 2011-2014 a member of executive committee of The Center Competence in Neurosciences: "Neuropôle". He is an active member of many Scientific Societies, a member of the Council of the Mediterranean Neuroscience Society (MNS) and a member of the Executive Committee of SONA (Society for African Neuroscientists) and of SFC (Francophone Society of Chronobiology). He served since 2014 as a consultant of IAV Hassan II to many National institutions especially in the field of camel breeding. He is the author of many scientific papers, chapters of books. His main current research projects are: 1-the ambient temperature as the forgotten zeitgeber and 2- the control of the breeding season in the camel".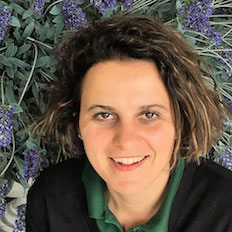 Patrizia Campolongo
is Associate Professorat the Department of Physiology and Pharmacology of Sapienza University of Rome. She received her PhD in Pharmacology and Toxicology (2006) from Sapienza University of Rome. Subsequently, she was appointed as a post-doc at the School of Medicine of the University of Foggia (2006- 2008). Dr. Campolongo has carried out part of her research projects in California- USA (Center for Neurobiology of Learning and Memory, University of California Irvine, CA 2004-2005) and has been a visiting Professor at the Ludwig Maxmilliam University of Munich in Germany (2013). She received several awards: among them, the Prize "Sapienza Ricerca 2010", for the 6 most promising scientists performing fore-front research within the whole University, the EBBSyoung investigator award (European Brain Behaviour Society, 2011), the "Bertè" prize for the most prominent paper in Pharmacology published in 2009.Her research is focused on the role of the endocannabinoid system in the modulation of memory for emotionally arousing events and it is funded by national (e.g., Italian Ministry of Education, Italian Ministry of Health) and international (e.g., Human Frontier Science Program, Neuron Eranet) agencies.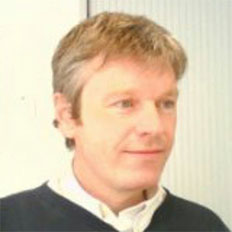 Professor Jacques Noël
started his scientific carrier with a PhD at the University Paris 11 Orsay where he studied intracellular calcium oscillations in hepatocytes. Then he did a post-doc at the MRC Center for Synaptic plasticity at the University of Bristol, where he worked on GluA2 receptor recycling in the postsynaptic membrane and GLuA2 interaction with NSF in hippocampal neurons. He is now Professor of neuroscience at the Université Côte d'Azur, in Nice on the French Riviera. He leads projects on pain research. He deciphers the role of some of the ion channels involved in the detection of noxious stimuli by the sensory nerve terminals in the skin and muscle. His special interest is on background potassium channels K2p and Acid Sensing Ion Channels (ASICs) that are gated by mechanical, thermal or chemical stimuli. These transmembrane proteins are expressed in sensory neurons where they control the transduction of physical and chemical stimuli into electrical activity to trigger action potentials that travel along the nerve fibres to conduce sensory information to the central nervous system for pain sensation.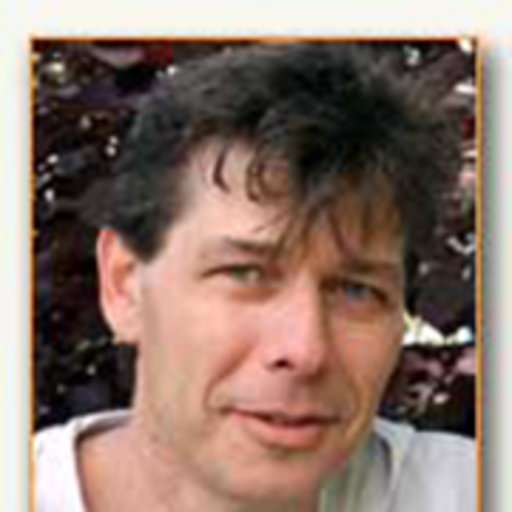 Patrick Vuillez
is Assistant Professor, Faculty of Life Sciences, at Strasbourg University, Institute of Cellular and Integrative Neurosciences, Unit 3212 CNRS.
Team Circadian Clocks and Metabolism
. His field of research is Circadian and seasonal rhythms (rodent models).Secretary of the Francophone Society of Chronobiology. He has experiences in Cross-Mediterranean cooperation: PhD codirections with Morocco (2) and Algeria (1). He is representative of the University of Strasbourg and teacher in the EMN-online Master. He taught in 5 Schools, including 4 in Morocco. He was co-organizer of 4 other schools, includingthe 6th-UM5 IBRO School, Rabat, 2018. Other collective responsibilities that he has are: Director of the social action department for employees of the University of Strasbourg. Referent teacher for students with disabilities in the Faculty of Life Sciences.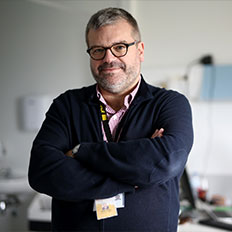 Nuno Sousa
(MD, PhD) is Full Professor and President of the School of Medicine, University of Minho. Nuno Sousa, together with a small group of other leaders, was able to create this highly respect medical school, one of the most well-known and respected internationally, from scratch after he moved from U. Porto to U. Minho in 2001.Nuno Sousa serves at several medical education and medical assessment advisory boards (NBME, EuroBMA). He is Visiting Professor at Upstate Medical University, NY.He is a NeuroRadiologist. Presently, he is the Director of the Clinical Academic Center at Hospital de Braga. He is a researcher of the Neuroscience Research Domain, which integrates the newly formed (in 2011) Portuguese Government Associate Laboratory (LA) ICVS/3B´s, the first LA totally based at U. Minho. This is the highest rank a research group can have in Portugal, being awarded by the Ministry of Education and Science. The ICVS is a research institute of the highest quality in medicine, health and life sciences. Nuno Sousa was the President of the Portuguese Society for Neurosciences (2011-2015). He was the President of the Scientific Council of Life and Health Sciences of FCT (Portuguese Science Foundation) and he is currently the President of the Portuguese Society of Anatomy (2015-2018). He is a member of Bial Foundation. Nuno Sousa is the Chief Medical Officer of Pathena, SA and has created 3 Spin-Offs: BnML, Enlighentment and ICognitus. He has received awards and honours for his research accomplishments of which the Gold Medal from the Portuguese Ministry of Health merits a specific mention. Nuno Sousa has published more than 300 peer-reviewed research articles and 15 reviews. Nuno Sousa's papers have been cited more than 17500 times and his H-factor is 65. Nuno Sousa coordinates several national and international scientific projects, including work-packages in some European initiatives in the field of neuroscience. He has directly supervised 32 PhD students and currently supervises another 6 PhD students and 5 Post-Docs. In addition to academic merits, Nuno Sousa serves on several science policy and advisory board positions, and as an Ad hoc reviewer for various neuroscience journal and international funding organizations. He is Editor-in-Chief of Frontiers in Behavioral Neuroscience and Member of Editorial Board of Molecular Neurodegeneration, Neurobiology of Stress and Neuropharmacology.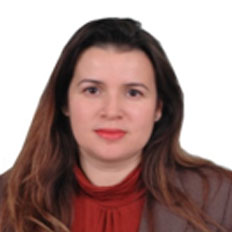 Olfa Masmoudi-Kouki
, is a full professor at Faculty of Sciences of Tunis of University Tunis El Manar and, since 2017 she is head Laboratory of Neurophysiology Cellular Physiopathologyand Biomolecules Valorisation LR18ES03 at the same institution. After graduating in 1994 with a Bachelor's degree in Experimental Sciences, she joined the Faculty of Sciences in Tunis. In 1998, she has obtained its diploma of Maîtrise in Natural Sciences with the mention Good. She then benefited from a scholarship of distinction for postgraduate studies in foreign countries from the Ministry of Higher Education and Scientific Research of Tunisia and the Franco-Tunisian Cooperation. In September 1999, I obtained my DEA in Cellular and Molecular Biology, option Neurosciences at the University of Rouen in France. In January 2005 she has obtained PhD thesis in Cellular and Molecular Neuroscience at the University of Rouen France. All its research work (DEA and PhD thesis) was carried out in the INSERM U413 Laboratory of Cellular and Molecular Neuroendocrinology in the University of Rouen. Following the thesis she began research activities in the laboratory of Functional Neurophysiology and Pathology (UR11ES03) at the Faculty of Sciences of Tunis which contributed to earned HDR diploma (Habilitation to Conduct Researchin June 2009 at the Faculty of Sciences of Tunis on the topic of cellular and molecular physiopathology of neurodegenerative diseases.Her research activities focus on the identification of new neuroprotective and neurotrophic factors using experimental models of neuronal cells (cell lines and primary cultures) and animal models of neurodegenerative diseases. Particular attention is focused on the potential protective role of glial cells. She is the author of several publications (28) and the supervisor of 10 PhD thesis, 7 of which have been defended.She participated in the coordination of 6 European projects and was the head of two PHC-Utique research projects (France-Tunisia exchange programs PHC 16G0820 and PHC20G826). She is member of the scientific council of several academic commissions (Council of the Faculty of Sciences of Tunis, National Sectorial Commission of the University Reform, Commission of Quality Pedagogical Training Support) and president of the PhD commission in Biology at the University Tunis El Manar. She is an active member of many Scientific Societies, a member of the Council of the Mediterranean Neuroscience Society (MNS) and a member of the Executive Committee of the board of Tunisian Association of Laboratory Animal Sciences (ATSAL), Euro-African Association of Environment (AEAE) and Biochemistry and Microbiology Applied Technologies (BMAT).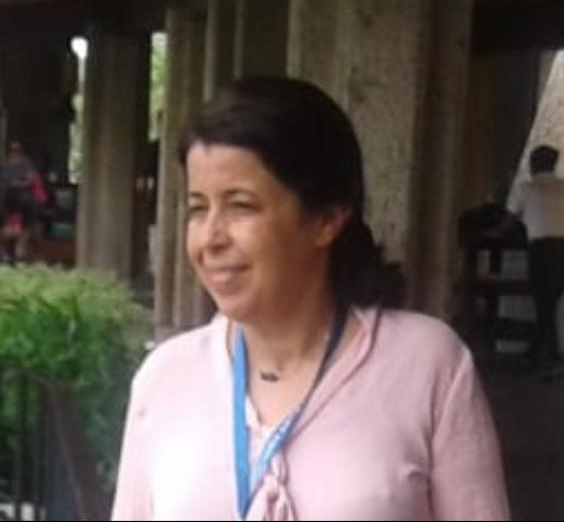 Fatiha Chigr
is a Professor of neurosciences in the Faculty of Sciences and Techniques in Béni Mellal (Morocco) where she is also the head of the Life Sciences department, the head of the biological engineering laboratory, the coordinator of the Bachelor in applied biological sciences and the Master degree in neurosciences and biotechnology. Pr. Chigr's main research interests are the human brain, nutrition, stress and behavior. She wrote about different topics in these fields, e.g. exploring the humain brain in the context of deviating behaviors, the effects of environmental xenobiotics on the neurobiology of nutrition, the effects of stress on the brain and the microbiota, etc. She is a member of the Mediterranean Society of Neurosciences (MNS) where she was a member of the council from 2009 to 2011. She also is a member of the Moroccan Association of Neurosciences, the Society of Neurosciences of Africa, the "Société of Neurosciences" in France, and the International Regulatory Peptides Society. Pr. Chigr co-organized many scientific events of which the fourth Neuromed workshop: food intake from physiology to physiopathology, the Mediterranean Neuroscience School on addiction and addictive behaviors as well as other international schools, meetings and symposia Professor Chigr held her PhD in Neurosciences from the University of Claude Bernard in Lyon (France).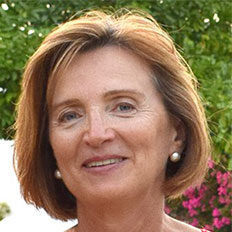 Rosario Moratalla
is Professor at the Cajal Institute in Madrid, Spanish National Research Council (CSIC) and director of Ci2A. She defended her doctoral thesis at the University Complutense de Madrid and continued her work at MIT, Dept. of Brain and Cognitive Sciences in Cambridge, USA (1990-1996). Then, she moved at the Massachusetts General Hospital, Harvard University (1997-1998) in Boston before taking a permanent position at CSIC in Madrid. She is interested in the rules that govern striatal motor function and how these rules change in Parkinson disease and in L-DOPA-induced dyskinesia. Her main goal is to discover how dopamine depletion in PD impairs the processing of motor information in the two main types of striatal projection neurons. In addition, she is also interested in the molecular mechanisms of dopamine neuronal decline and death related to the etiology of PD. She has published more 120 original research papers, directed more than 30 competitive national and international grants, supervised 14 doctoral thesis and have given several international and national talks and seminars. She is coordinator of European research grant Horizon 2020 and has over 23.000 citations (h index: 59). She have received numerous awards and distinctions, such as, woman in science (2009, Castilla-La Mancha Community), Fundación Romanillos, 2018, etc. She sits on the editorial board of several prestigious international journals, member of the evaluation committee of several International Research Agencies (Europe, NSF, ANR France).