Prestigious Italian Honour of 'Knight' for MNS President Giuseppe Di Giovanni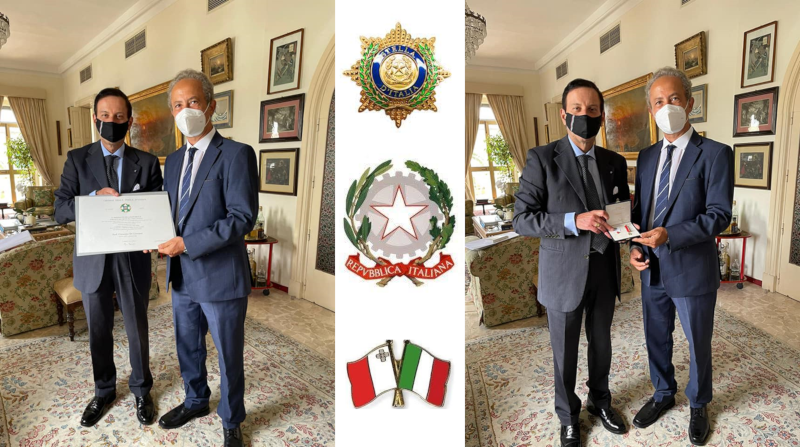 Congratulations
Sir!!! Our President Giuseppe Di Giovanni has been awarded the honour of Cavaliere of the Order of the Star of Italy by the President of the Italian Republic Mattarella. The award included a diploma signed by the President of the Italian Republic and a Knight pin.
The Ordine della Stella d'Italia recognises President Di Giovanni's efforts to develop cooperation between Italy and Malta in the fields of science and culture.
The decoration is awarded to Italian and foreign citizens for their "extraordinary achievements in promoting friendly relations between Italy and other countries".
"I am deeply honoured to receive this prestigious award," said President Di Giovanni. This reflects Prof. Di Giovanni's growing reputation for excellence in professional education and research as well as the international culture.
Throughout the years, President Di Giovanni has supported cultural exchanges strongly associated with Italy.
This award represents another significant honour for our President.