Results MNS Extraordinary General Assembly Virtual Vote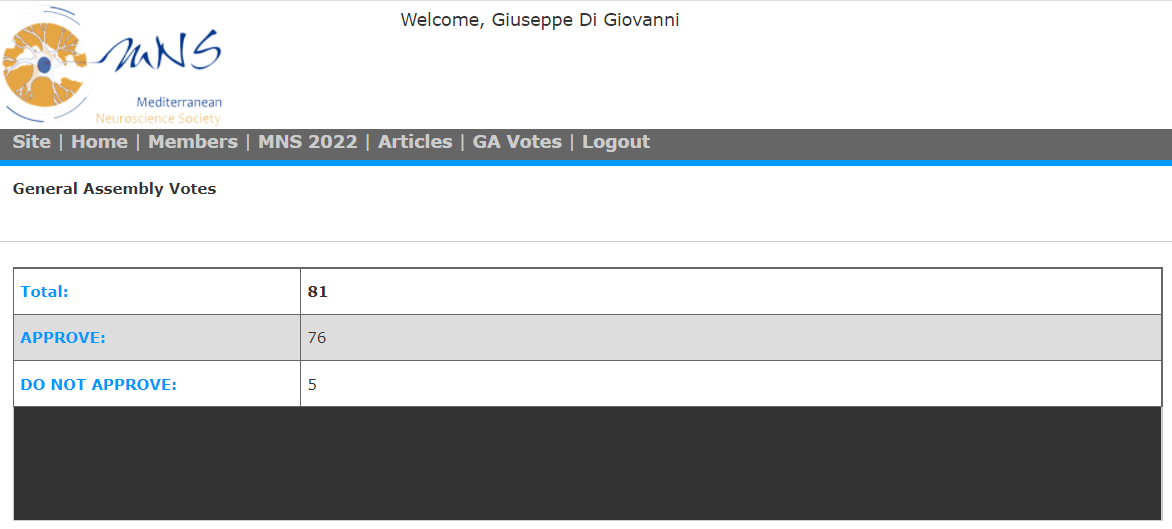 Dear MNS Member,

Thank you for your trust and support for the present Council.
According to the results of the GA vote, the Council will remain as it is until MNS2023 when a new election will be called.
Please find the results of the vote below,
We hope you will help us to make your Society better and to see you in Dubrovnik soon!
Giuseppe Di Giovanni
On behalf of the MNS Council