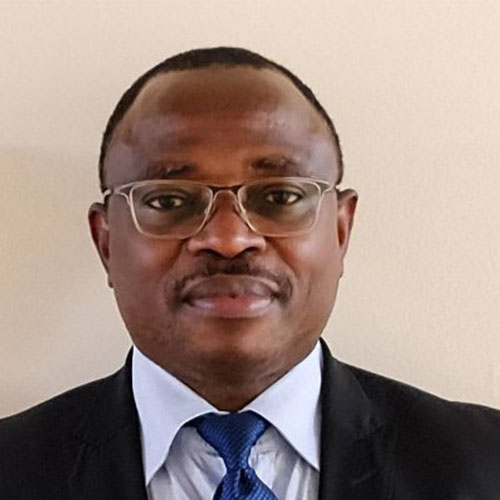 Amadi Ihunwo,
SONA President - School of Anatomical Sciences, Faculty of Health Sciences, University of the Witwatersrand, Johannesburg, South Africa

Professor Amadi Ogonda Ihunwo is a Professor of Anatomy and a Neuroscientist at the School of Anatomical Sciences, Faculty of Health Sciences, University of the Witwatersrand (Wits), Johannesburg, South Africa. Professor Ihunwo holds a Doctor of Philosophy (Ph.D.) degree from Mbarara University of Science and Technology, Uganda (2004) with research conducted at the Paul Flechsig Institute of Brain Research, University of Leipzig, Germany. He joined Wits University in May 2005 and is currently the Head of the School. His research area is Comparative Adult Neurogenesis and Gliogenesis; looking at the generation of new cells in the adult brain in mammalian and avian species and the factors that affect the process at different life stages. He has supervised and graduated several Ph.D.s and MScs and some others who are ongoing. He is a South African National Research Foundation (NRF) rated Scientist and has over 80 Publications in accredited peer- reviewed journals. He is the Immediate past Secretary-General of the Society of Neuroscientists of Africa (SONA) and current Chair of the SONA Governing Council. He was re-elected as a Councillor, representing Africa on the Council of the International Society for Neurochemistry (2021 - 2025). He is the Founder of the Foundation known as Brain Awareness Initiative (BWI).

Title: Neurogenesis in avian species: a comparative approach.
Daniele Piomelli,
Department of Anatomy & Neurobiology, University of California, Irvine, USA

Daniele Piomelli studied pharmacology and neuroscience with James H. Schwartz and Eric Kandel at Columbia University (1983-1988), and with Paul Greengard at Rockefeller University (1988-1990). In 2000, two of his mentors (Kandel and Greengard) were awarded the Nobel Prize for their contributions to physiology and medicine. After working at the INSERM in Paris (France) and at the Neurosciences Institute in San Diego, with Nobel Laureate Gerald Edelman, Daniele joined the University of California, Irvine, where he is now Louise Turner Arnold Chair in Neurosciences and Distinguished Professor of Anatomy and Neurobiology, Pharmacology and Biological Chemistry. Daniele is an author of >400 peer-reviewed articles in journals such as Nature, Science, Nature Medicine, PNAS, and Nature Neuroscience, three full-length books, and 34 patents. He founded the department of drug discovery and development (D3) at the Italian Institute of Technology in Genoa (Italy), which he directed from 2007 to 2016, and three biopharmaceutical start-ups based on discoveries made in his lab. He is the director of the UCI's Center for the Study of Cannabis and Editor-in-Chief of Cannabis and Cannabinoid Research, the first peer- reviewed journal entirely dedicated to the study of cannabis, its derivatives, and their endogenous counterparts in the human body.

Title: The long-term impact of cannabis use in adolescence: it's time to take a fresh look.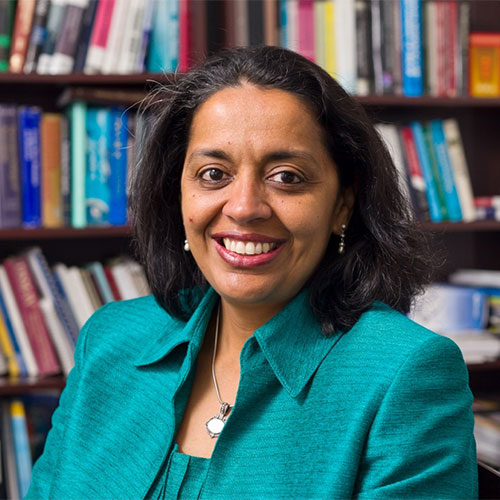 Rajita Sinha,
Yale University, School of Medicine, USA

Rajita Sinha, Ph.D. is the Foundations Fund Endowed Professor in Psychiatry, and Professor in Neuroscience and in Child Psychiatry at the Yale University School of Medicine. She is a licensed Clinical Psychologist and Clinical Neuroscientist, Chief of the Psychology Section in Psychiatry and Deputy Chair of Psychiatry for Psychology at the Yale University School of Medicine. She is the founding director of the Yale Interdisciplinary Stress Center, which focuses on understanding the neural and psychobiological mechanisms underlying stress, trauma, and alcohol and substance use behaviors as well as related conditions such as chronic pain, comfort food intake, and obesity. She has developed novel drug craving, stress, pain, and food reward provocation paradigms to understand mechanisms that drive these states and related pathologies. Her lab has also developed and tested novel pharmacological and behavioral interventions to address alcohol and substance use behavior change in the context of stress and trauma to decrease addiction relapse risk. She has received a number of awards for her work, including the recent Research Society on Alcoholism's Distinguished Researcher Award in 2020, and also the James Tharp Award from the American Society of Addiction Medicine. Her research has been supported by a series of NIH-funded research projects continuously for over 28 years. She has published over 340 scientific peer-reviewed publications with an H-Index of 102 on Google Scholar and has been cited over 37,000 times. She currently serves on the National Scientific Advisory Council of NIDA and is on the National Institutes of Health's (NIH) Expert Scientific Panel for the NIH Common Fund's Science of Behavior Change program. She has also previously served as a member of the NIH/NIAAA Scientific Advisory Council. She has presented at numerous national and international conferences, and her work is widely cited. She has been featured as an expert on stress and trauma and its effects on memory, cognition, emotion, and health behaviors for numerous news outlets, including the Dr. Oz Show, NBC Nightly News, CNN Health, Wall Street Journal, and USA Today and featured in the HBO Documentary entitled "One Nation Under Stress" hosted by Dr. Sanjay Gupta. She conducts workshops, lectures, and retreats on stress management, self-care for the stressed professional and for senior executives and other community groups, and ways to reduce stress to enrich and enhance work, family, and personal growth and development.

Title: Stress, Drugs, and Relapse: How can neuroscience help us in improving addiction treatment?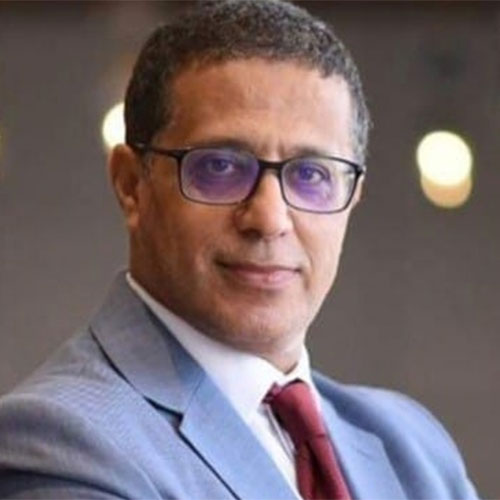 Riadh Gouider,
Head of Neurology at Razi Hospital, Faculty of Medicine of Tunis, President of the Tunisian Society of Neurology and the President of the Pan African Association of Neurological Societies, Tunisia

Riadh Gouider is Head of Department of Neurology at Razi Hospital, Faculty of Medicine of Tunis and President of the Tunisian Society of Neurology. He received his medical degree in 1993, a Diploma of Neurology in 1994 and a Master in human genetics in 1999 from the Faculty of Medicine of Tunis. He also received a Diploma of Clinical Neurophysiology in 1993 from the Faculty of Medicine of Paris VI Salpetriere. Prof. Gouider is a foreign correspondent member of the French Academy of Medicine, since 2023 and trustee of the World Federation of Neurology (WFN) since 2014. He is member in the Sclerosis Lateral Amyotrophic research project and related syndromes in tropical zone (TROPALS) since 2012 and Expert member in the International Small Fibers Neuropathies Network and member of the CMT- International Database since 2015. He authored and co-authored more than 200 original papers or book chapters. His main fields of interest are Neurogenetics, Multiple sclerosis, Dementia, Inherited Peripheral Neuropathies and Epilepsy.

Title: How Homozigosity impact our clinical Neurology practice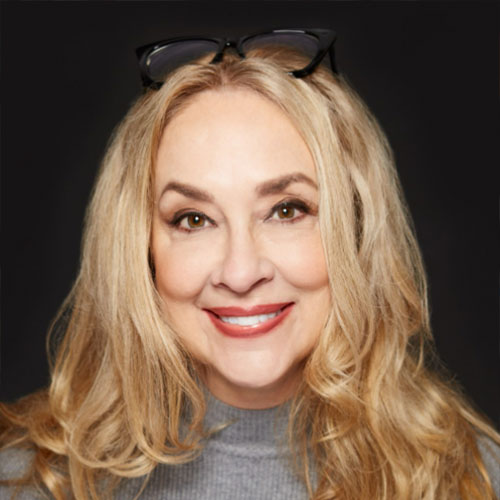 Tracey-Shors,
Department of Psychology and the Center for Collaborative Neuroscience at Rutgers University, USA

Tracey J. Shors, Ph.D. is a Distinguished Professor in Behavioral and Systems Neuroscience in the Department of Psychology and a member of the Center for Collaborative Neuroscience at Rutgers University. With 150 scientific publications in journals including Nature, Science, PNAS, and Nature Neuroscience, her work has been featured in Scientific American, The New York Times, The Washington Post, and on NPR and CNN. Her research efforts were recently recognized with W. Horsley Gantt Medal from the Pavlovian Society for the "noble pursuit of truth." Macmillan has published her new book: Everyday Trauma.

Title: Everyday trauma – and how not to ruminate on it so much